Digital Menu Boards
Digital menu boards from Origin Displays represent the cutting edge in networked signage technology, allowing you to remotely update specials, promotions, pricing and menu items instantly.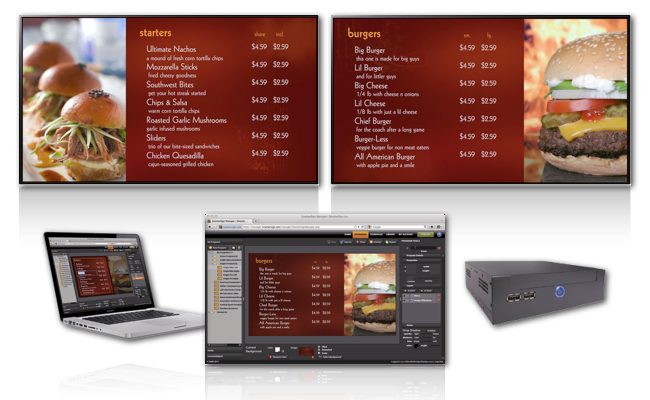 There are several digital signage companies that proclaim that they have the most user-friendly software for managing the content on your screens. We are the company that guarantees it! With every salesperson being an expert on their own software, it is easy to get mesmerized during a demo. Don't be fooled by the smoke and mirrors. Origin Elite sells itself!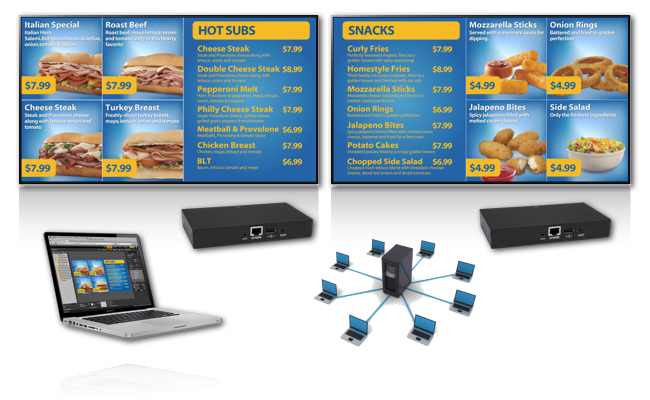 Origin Pro users benefit from professionally designed content that, when loaded in to the software, allows for changes to be made in live-time. Working from your restaurant's computer, you will be able to readily manage your menu board system. And with no on-going fees, this solution is ideal for single-unit restaurants.